Crystal Palace would like to wish you all a happy and healthy 2023.
Unfortunately, Frank Köhler decided to move to Sweden in order to begin a new life.
So we say "thank you" for all his hard work and creative ideas. He was an important member of this band for many years.
And now it's time to fill the gap…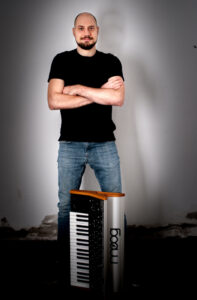 With a big welcome, we introduce to you MARCEL SCHWARZ.
The new guy behind the keyboards is a great player with a great sound an he fits perfectly to us.
We are looking forward to rock the stage with him this year and for many more.
So stay tuned…